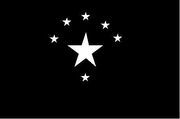 <\* OPENING MAIN ARCHIVE FILE:"Utopia"... *\>
POPULATION:1.7 trillion. See also: Population
SIZE:678,223,072,849 km.2. See also: Origins
NOTE: Land artificially formed. No water on surface. Water distributed through advanced irrigation system spanning entire nation.
FLAG:Right. See also: Utopian Flag
LANGUAGE:English. See also: Language
GOVERNMENT:See: Government
CULTURE:See: Culture
CURRENCY:Utopian Unit. See also: Currency
<\* CLOSING MAIN ARCHIVE FILE: "Utopia"...*\>
</br></br>
Ad blocker interference detected!
Wikia is a free-to-use site that makes money from advertising. We have a modified experience for viewers using ad blockers

Wikia is not accessible if you've made further modifications. Remove the custom ad blocker rule(s) and the page will load as expected.