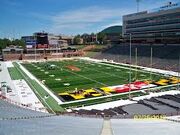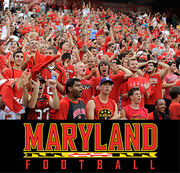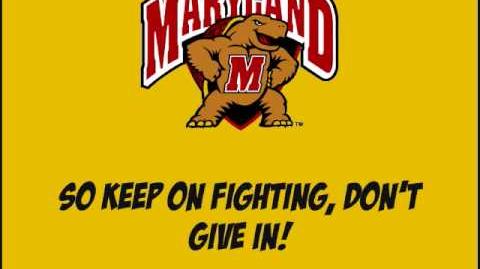 After every University of Maryland football home game victory it is tradition for the players, cheerleaders and other various guests to celebrate atop of Byrd Stadium. Coaches and parents are generally not invited to participate in celebratory event. After the win players, cheerleaders and selected guests are treated to a catered party in the private box suites, which are supplied with an assortment of food and drinks.The stadium is closed to the general public, allowing the players and guests to socialize and celebrate privately. The celebration is normally tame and remains under the control of the Byrd Stadium security team. Depending on the start and end time of the game, the celebration has the ability to last into the early morning hours. 
Ad blocker interference detected!
Wikia is a free-to-use site that makes money from advertising. We have a modified experience for viewers using ad blockers

Wikia is not accessible if you've made further modifications. Remove the custom ad blocker rule(s) and the page will load as expected.