EMPTY ISLANDS
or
File #584599XRR

Population

0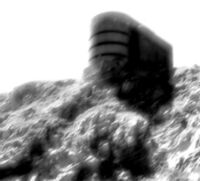 The EMPTY ISLANDS or File #584599XRR are a buch of islands situated in the middle of nowhere. Disclassified by the US Army in 1994, File #584599XRR contained 16 maps, 5678 square meters of documents an 46 pictures about these islands.
The achipelago is formed by 7 islands:
Ad blocker interference detected!
Wikia is a free-to-use site that makes money from advertising. We have a modified experience for viewers using ad blockers

Wikia is not accessible if you've made further modifications. Remove the custom ad blocker rule(s) and the page will load as expected.